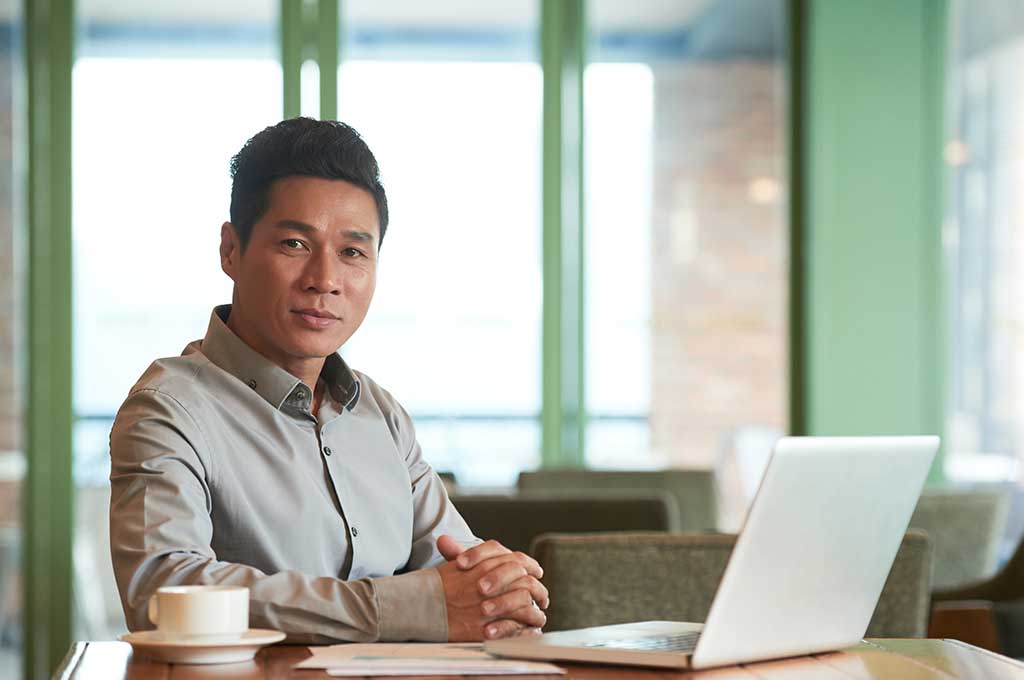 A new visa program will attract foreign residents, technologies, and talents to Thailand who contribute to domestic spending, investment, and economic growth. The new 10-year Long-Term Resident Visa (LTR) is now open.
Unlike most other visas, LTR holders don't have to report to the Thai authorities every 90 days. And they get to work legally in the country.
1. Wealthy Global Citizens
Wealthy global citizens seeking a safe and beautiful place to live, work and retire will find Thailand an attractive option thanks to its Elite Visa program. This new visa aims to attract high-net-worth individuals by facilitating investment, easing the process of residency and work permits, and offering tax benefits.
Unlike traditional retirement visas, which focus on pension income or property value, the Elite Visa's eligibility requirements are set by personal income and assets. Applicants must have an annual income of USD 80,000 or more (on average over the past two years), as well as invest a minimum of USD 250,000 in Thai government bonds, FDI, or real estate.
The Elite Visa also offers various membership packages, with the most premium options valid for up to 20 years. This contrasts with the one-year extensions typical of other Thai residences and working visas, making it a compelling option for those looking to move long-term to Thailand. Membership includes a range of benefits, including airport lounge access, VIP services, and a 24-hour member contact center.
2. Highly-Skilled Professionals
The new visa is a way for Thailand to attract 'high potential' wealthy people, experts, and entrepreneurs. The visa will be issued by a certified agency approved by the BOI and it will provide a range of benefits for those who wish to relocate permanently in Thailand.
Eligible foreign professionals and experts who have a minimum annual income of USD 80,000 over the past two years can apply for a Long-Term Resident Visa. They must have a Master's degree or above in science and technology or specific areas of expertise. The visa is designed for those who are working in government higher educational institutions, research centers, specialized training centers, or government agencies.
Other benefits include the right to own property, exemption from 90-day reports and work permit requirements, fast-track service at Thailand's airports, a digital health insurance policy with coverage of at least USD 400,000 per year, and access to public healthcare facilities in the country. Applicants will also benefit from a reduced personal income tax rate of 17%.
3. Work-From-Thailand Professionals
Until now, Thailand's attractiveness to self-employed professionals and those dubbed "digital nomads" has been hampered by the complexity of the visa and work permit system. This new 10-year visa is designed to streamline the process and cut out a significant amount of upfront cost and red tape.
Those who meet the eligibility requirements for this new visa category can be granted permission to stay in Thailand for 10 years and will benefit from discounted personal income tax rates of 17%. Spouses and children of visa holders can also live in the country with full work eligibility.
Unlike the exclusive Smart and Elite visa options, this new Long-Term Resident (LTR) visa is open to foreign professionals with substantial income, investment, or startup activity. However, applicants must demonstrate a commitment to Thailand and an ability to drive economic growth. This includes a commitment to invest in the country and create jobs, as well as providing a minimum of USD 200,000 in funding or capital for startups that can provide innovation or technology transfer to the Thai economy.
4. Wealthy Pensioners
With its warm weather all year round, a wide range of cuisines, low cost of living, and vibrant lifestyle, Thailand has always been a popular retirement destination. The government's new Long-Term Resident (LTR) Visa scheme is set to make it even more attractive. The scheme offers a range of tax and non-tax incentives to encourage foreign residents, technologies, and talents to contribute to domestic spending and business investment in the country.
Eligible foreigners for the LTR Visa include wealthy global citizens, wealthy pensioners, work-from-Thailand professionals, and highly-skilled professionals, as well as their spouses and children. Applicants will have to meet the requirements.