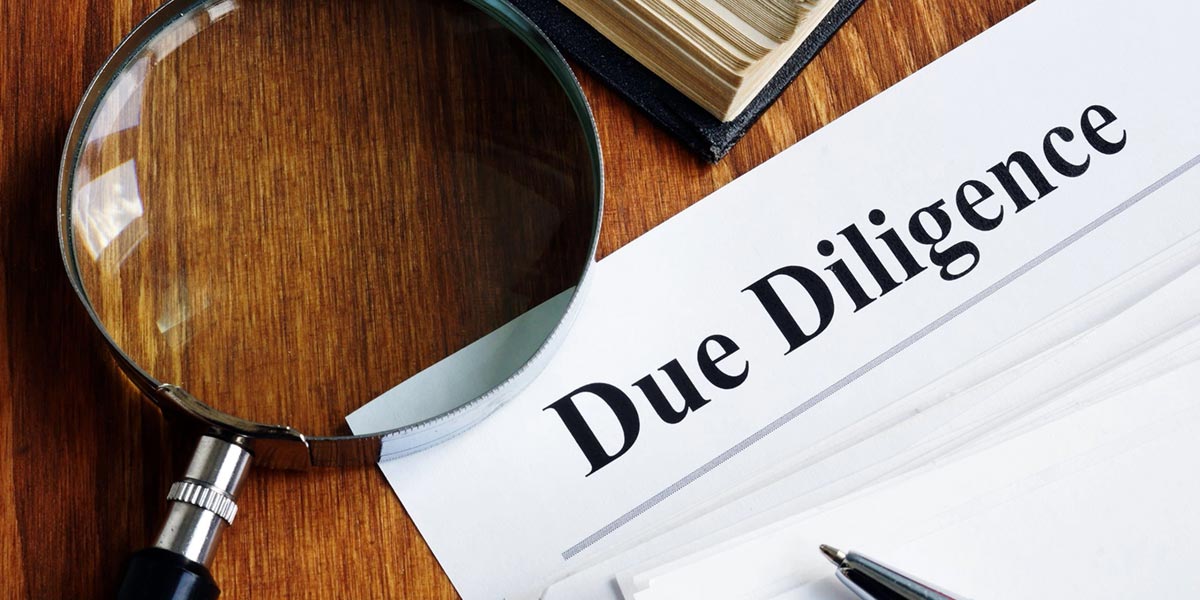 We'll talk about what this process entails and why it is important to ensure that a property is free of legal issues. In addition, we'll discuss how to perform a physical inspection of a property and inspect building permits. We'll also discuss the importance of due diligence in Thailand in the context of foreign investment. After you've gotten a grasp on what Due Diligence is, you'll be ready to take the next step.
What is Due Diligence?
Due diligence in Thailand involves a series of investigations into specific facts and details of a property purchase. Specifically, a due diligence investigation involves an inspection of a property. It helps a buyer verify that a seller is in fact the owner of a particular piece of property and that it is free of any encumbrances, liens, or mortgages. It can also cover other issues, such as whether the property has environmental regulations or restrictions.
During due diligence, a lawyer checks the property's file and the house registration number. Each property must pay property tax to the local District Office. The amount depends on the type of property – a commercial property requires higher property tax rates than a residential property. A lawyer conducting due diligence will also present the house registration number and land title deed to verify that the property is not subject to any outstanding taxes.
Importance of Property Due Diligence
As a foreigner, you may not be accustomed to conducting due diligence when purchasing a property in Thailand. In order to protect your interests, you should seek legal assistance. A qualified lawyer can execute the conveyance and due diligence processes. Furthermore, you may not be able to read Thai documents or understand local regulations. To avoid such issues, it is imperative that you work with an experienced lawyer. This article will explain why property due diligence is so important.
Before buying a property, it is crucial to check whether the owner is legally entitled to sell the property. Make sure that the property's title deed matches the Land Office records. If the seller does not have a title deed, he or she is unlikely to issue one. Also, if you are dealing with a seller who cannot provide the documents, you risk dealing with a fake owner. Performing property due diligence will prevent you from dealing with someone who has fake titles.
Physical Inspection of Property in Thailand
Due diligence in Thailand involves a physical inspection of property. This involves asking questions such as whether or not the property is accessible, if the boundaries match the title, and if the materials used are in accordance with the developer's specifications. Physical inspection also includes a background check on the seller. Due diligence in Thailand is required due to the propensity of land scams. If you are planning to purchase property in Thailand, it is essential that you perform due diligence before you make the purchase.
The fee for a physical inspection varies. Most home inspectors charge a fixed rate based on the size of the property and the type of report you need. While the cheapest inspector may seem like a good deal, make sure you look at his or her qualifications. If the inspector has experience in this field, you can save yourself thousands of dollars by hiring a professional. Besides, a home inspection also helps you negotiate repairs for significant problems.
Inspection of Building Permits in Thailand
In Thailand, the requirement for inspection of building permits is a legal prerequisite for purchasing a property. Thailand's Town and City Planning and Building Control Acts govern the construction of new buildings. There are rules that must be followed for superficies, usufructs and servitudes, and distance from public land. Having an attorney inspect the property prior to building is important for safety and legality.
Before buying a property, the seller must have a building permit issued by the Or Bor Tor. This document is essential to prove ownership of the building and approval for the construction of the house. The building permit must be submitted to the Land Registry for transfer of ownership. When inspecting a house, you must make sure that the building permit has been issued by a registered company. If the building permit is not valid, it may have been illegally built or constructed without compliance with local building regulations. Violation of building controls may result in heavy fines and imprisonment.
Due Diligence on Property Developer in Thailand
Before you sign on the dotted line and purchase a condominium in Thailand, it is important to perform Due Diligence on Property Developer in Thailand. Essentially, due diligence involves determining material facts about a purchase. Due diligence in this case involves checking out government permits, liens on the property, and the background of the seller. This type of due diligence is a mandatory expense for Thailand property buyers, especially with the prevalence of land scams in the country.
A thorough due diligence report is necessary to make sure that the property developer is legitimate and can complete the development process. It also identifies any zoning regulations that may apply. When purchasing condominium properties, zoning laws and permits are key factors to consider. Therefore, proper due diligence in Thailand is necessary to ensure that the developer is not selling you a shoddy condo property. Further, the IEE report must reflect the developer's original plans and any changes must be consistent with it.